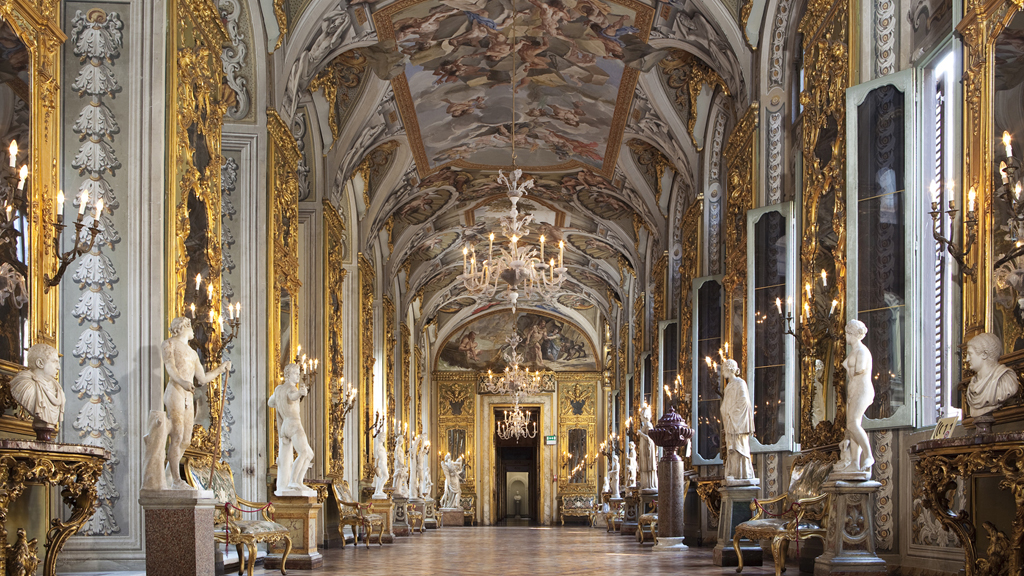 Doria Pamphilij Gallery
Rome has been an extraordinary center of architectural experimentation, the example of these two Galleries shows us the different noble concept of "Palace" and "Villa".
The two aristocratic Roman families Doria-Panphilij and Borghese opened a new era in patronage of the art: the first Family in their Palace in the center of Rome , the second one in the cardinal Villa.
In those galleries you will admire the "new" spatial concept created by the great architects between the end of XVI century and the beginning of XVII:the classical ancient roman fragments, became part of the decoration in harmony with the sculptures of Bernini and the paintings of Raphael and Caravaggio.
2 hours for Palazzo Doria Panphilij
Please notice :
Only for Borghese Gallery, I Have to buy the tickets in advance.