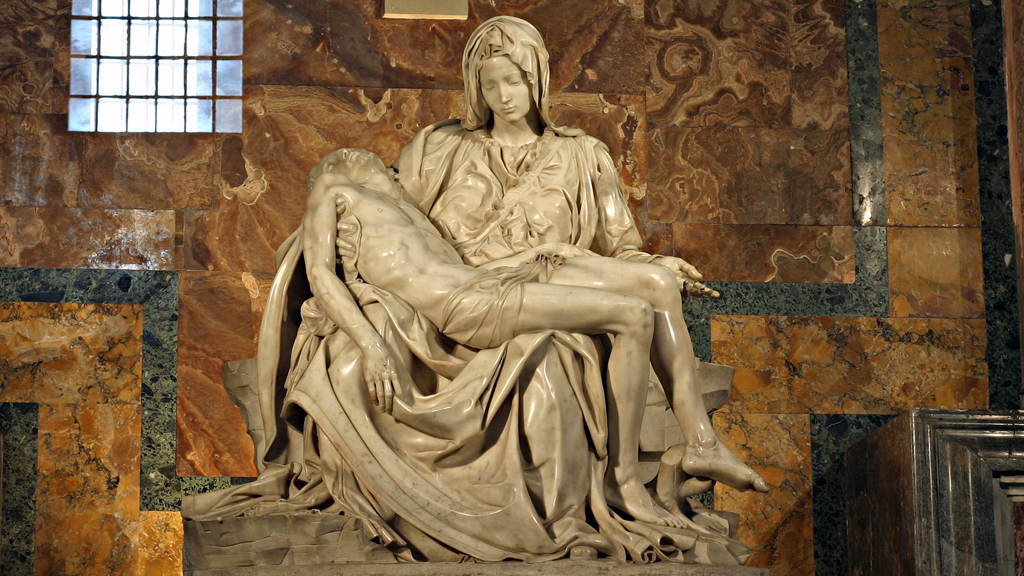 Michelangelo's Tour
3/4 hours walking + car tour.
Vatican, monuments and tombs that Michelangelo created in Rome:
this tour will introduce you to the "new" interpretation of the religion of Michelangelo's masterpieces.
The presence of Michelangelo brought in Rome a new culture:
Pagan philosophy, Bible, Cabalah and the Vangels lived all toghether in his soul. For the first time, after the greek classic period, his interpretation of life introduces a new spiritual concept in the art.