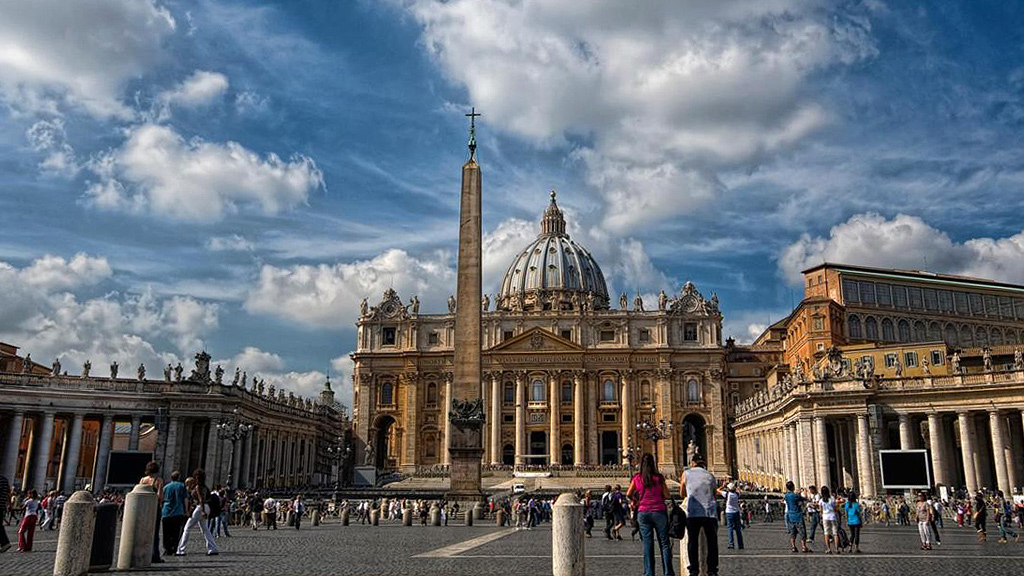 Vatican tour
(Service: Ticket skip the line)
The Vatican Museums complex is composed of more than two dozen distinct collections each one coming from the private selection of different Popes.
The Pinacoteca,the Raphael's Rooms; the Borgia Apartment; the Marble Gallery; the Tapestry Gallery; the Papal Gardens; the Sistine Chapel.
My Vatican tour starts with the visit of Pinacoteca.
You can admire the best collection of paintings from the 11th to the 18th century. This tour includes Giotto, Botticelli, Leonardo da Vinci, Raffaello, Caravaggio, Guido Reni and many others.
The Raphael's Rooms:
At the end of 1508 Raphael and the best artists of his workshop painted the new apartment of Pope Giulius II that consisted in 4 Rooms.
Raphael died before finishing the last room but " the Costantine Room" was ultimated by the great artists who followed the original Raphael's plans.
The Sistine Chapel:
The Sistine Chapel, rebuilt by Pope Sixtus IV in 1477, is covered with paintings by the masters of Renaissance: Botticelli, Perugino, Ghirlandaio.
The extraordinary frescoes that cover the great vaulted ceiling, was painted by Michelangelo in 1508 for the Pope Giulius II, nephew of the Pope Sixtus IV .
Also in this room, on the wall behind the altar, for another Pope, Paul III Farnese, in 1536,Michelangelo painted the fresco "The Last Judgment".
Saint Peter Basilica:
The first Basilica of Saint Peter was built in the Costantine era, in 320 A. D., after the christian religion was officialy recognised. The Basilica was consacrated in 326 by the Pope Silvestro I.
The "new" Basilica of St. Peter was rebuilt by the Pope Julius II around 1506, but was finished only after 122 years.
The highlights of any visit to St. Peter Basilica are the Michelangelo's "Pietà" and the baldaquin of the main altar built by Bernini and Borromini with the bronze of the ceiling of the Pantheon.
The dome of Saint Peter Basilica is the last masterpiece of Michelangelo.
This is his last and precious contribute to Rome and the glorification of the Renaissance.
With the death of Michelangelo , in 1564, the Renaissance dies with him.
Piazza San Pietro is the heart of the Christianity, where every wednesday and every sunday the Pope celebrates the public Mass and gives His Holy Blessing.